Places to Stay | Places to Eat | Places to Go | Getting Around
Sanford, Florida at a Glance…
Sanford, Florida, a city located along the picturesque shores of Lake Monroe, welcomes visitors with open arms and a myriad of attractions waiting to be discovered. When you visit you might find Sanford to be a hidden gem in the heart of the Sunshine State, offering a unique blend of history, culture, and natural beauty.
A Glimpse of History
Sanford's history is as diverse as it is fascinating. To delve into the city's past, you must visit the Sanford Museum. This local treasure houses a collection of artifacts and exhibits that shed light on the city's evolution. From its days as a hub for steamboat transportation to the pivotal role it played in the early days of aviation, Sanford's history is an essential part of its charm.
Perhaps one of the most iconic historic sites in Sanford is the Henry Shelton Sanford Memorial, a monument dedicated to the city's founder. A stroll through this serene park, with its towering oaks and peaceful ambiance, provides a moment of reflection on the city's enduring legacy.
Cultural Treasures
Sanford boasts a thriving cultural scene that's sure to captivate art enthusiasts. The Wayne Densch Performing Arts Center is a hub for entertainment, hosting a diverse range of shows from live performances to classic films. It's a testament to the city's commitment to promoting the arts.
Art lovers will find solace in Sanford's bustling historic district, filled with galleries and boutiques. The Jeanine Taylor Folk Art gallery is a must-visit, featuring unique and expressive creations from local artists. From paintings to sculptures, the gallery offers a glimpse into the creative soul of Sanford.
Natural Beauty by the Lake
Sanford's charm isn't confined to its rich history and cultural allure. Its stunning location on Lake Monroe provides an idyllic setting for nature enthusiasts. A visit to the Sanford Riverwalk is a must for those looking to enjoy the waterfront and take in serene views of the lake. The Riverwalk's shaded paths and tranquil benches offer the perfect respite for a leisurely stroll.
For those looking to get out on the water, Lake Monroe is a haven for boaters, with boat tours available to explore the lake's beauty. It's also an excellent spot for fishing, where anglers can try their luck at catching various species of fish. Birdwatchers will find a sanctuary in this lakeside paradise, as the area is teeming with birdlife.
Quaint Downtown
The heart of Sanford is its charming downtown area, a bustling hub of quaint shops, cozy cafes, and a lively atmosphere. If you're a fan of antiques and unique finds, then be sure to explore the numerous antique shops scattered throughout the district. They offer an array of treasures from days gone by.
Market on Magnolia is a delightful marketplace offering handmade crafts, art, and delectable goodies. It's a testament to the city's commitment to supporting local artisans.
Sanford, Florida, offers a unique travel experience. From its captivating history to its bustling arts scene and serene lakeside setting, this city has something for everyone. Whether you're a history enthusiast, an art lover, or a nature explorer, Sanford beckons you to uncover its many treasures. So, plan your visit to this charming Florida city and create lasting memories by the shores of Lake Monroe.
Places to Stay in Sanford, Florida…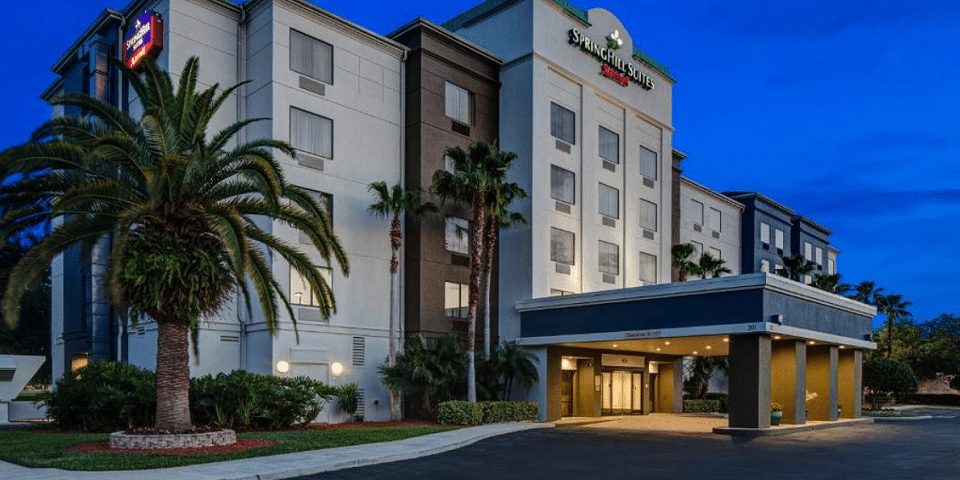 Sanford, Florida, a charming city nestled along the banks of Lake Monroe, has become an increasingly popular destination for travelers seeking a blend of history, culture, and natural beauty. Whether you're visiting for a weekend getaway or an extended vacation, choosing the right place to stay is crucial to ensure a memorable experience. Here is our picks for exceptional accommodations in Sanford, Florida, each offering a unique experience for visitors.
The Alfond Inn
300 E New England Ave, Winter Park, FL 32789
Located in the nearby town of Winter Park, just a short drive from Sanford, The Alfond Inn offers luxury and sophistication. This boutique hotel features elegant rooms, a stunning art collection, and a lovely courtyard. The nearby Park Avenue offers a variety of dining and shopping options for guests.
Comfort Inn & Suites
590 Ava Ct, Sanford, FL 32771
The Comfort Inn & Suites provides modern amenities and a convenient location. With comfortable rooms, a fitness center, and a complimentary hot breakfast, it's an excellent choice for both leisure and business travelers. The hotel is close to the Orlando Sanford International Airport.
Hampton Inn & Suites at Lake Mary Colonial Townpark
850 Village Oak Ln, Lake Mary, FL 32746
Located in the neighboring town of Lake Mary, this Hampton Inn & Suites offers comfortable accommodations and a central location. Guests can enjoy the complimentary breakfast, the outdoor pool, and the vibrant dining and entertainment options at Colonial TownPark.
SpringHill Suites by Marriott Orlando North-Sanford
201 N Towne Rd, Sanford, FL 32771
A Marriott property, the SpringHill Suites offers spacious and modern suites with separate living areas. It's a great choice for families or travelers who appreciate extra space. The hotel also provides a complimentary breakfast and an outdoor pool.
Best Western Plus Sanford Airport/Lake Mary Hotel
3401 S Orlando Dr, Sanford, FL 32773
Conveniently located near the Orlando Sanford International Airport, this Best Western Plus hotel is ideal for travelers in transit. It features comfortable rooms, an outdoor pool, and a complimentary breakfast, ensuring a pleasant stay.
Park Place Inn and Cottages
301 W 7th St, Sanford, FL 32771
Park Place Inn and Cottages offer a unique experience for guests. The cozy cottages are equipped with kitchens, making it perfect for those who prefer self-catering. Its central location in Sanford provides easy access to the city's attractions.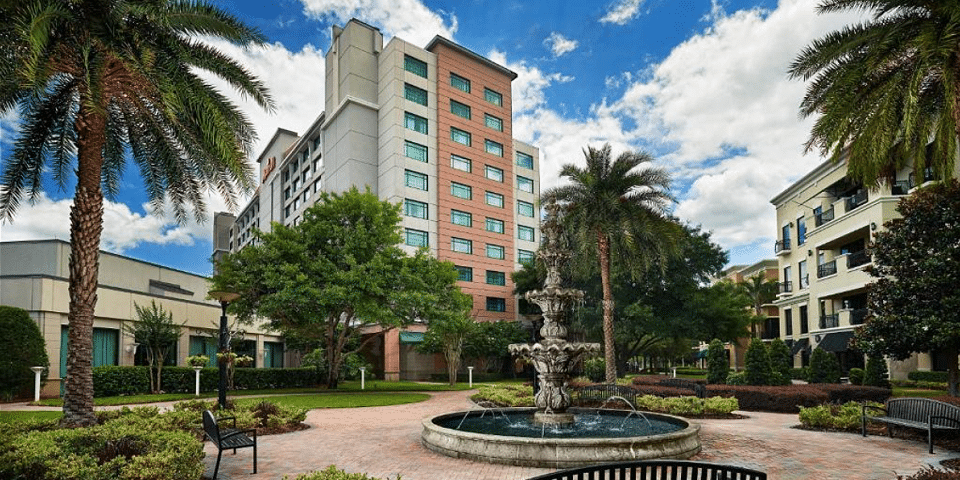 Orlando Marriott Lake Mary
Address: 1501 International Pkwy, Lake Mary, FL 32746
The Marriott Lake Mary is an upscale hotel with well-appointed rooms and excellent amenities. Guests can enjoy the on-site restaurant, fitness center, and outdoor pool. It's a convenient choice for business travelers and those looking for luxury.
When visiting Sanford, Florida, your choice of accommodation can greatly influence your overall experience. Whether you're looking for a charming bed and breakfast, a luxury boutique hotel, or a convenient airport hotel, Sanford and its neighboring towns offer a diverse range of options to suit your preferences. These 10 exceptional places to stay provide a variety of choices to make your visit to Sanford an unforgettable one.
Places to Eat in Sanford, Florida…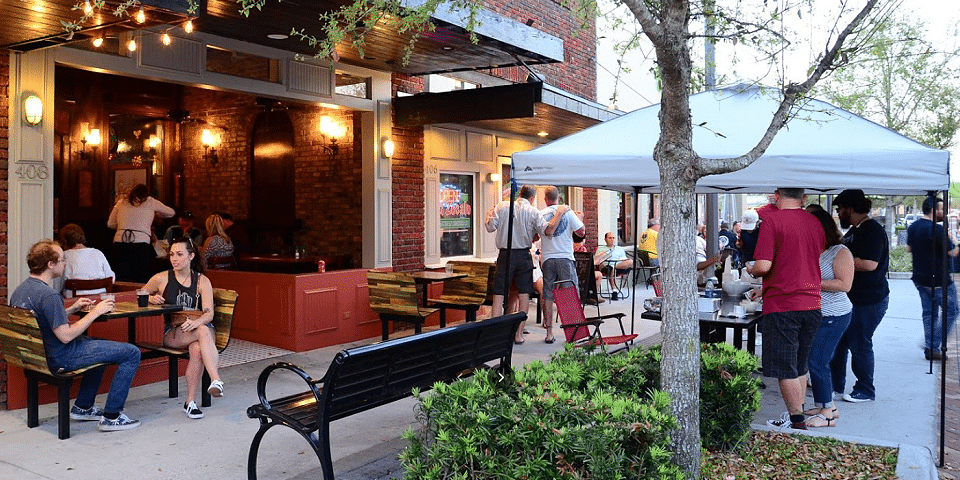 Sanford, known for its rich history and scenic waterfront, is also a hidden gem when it comes to culinary experiences. Whether you're a visitor or a local, Sanford offers a diverse range of dining options that cater to every palate. From fresh seafood to international flavors, this charming city has something for everyone. Here are 10 must-try restaurants in Sanford, Florida.
The Old Jailhouse
113 S Palmetto Ave, Sanford, FL 32771
Housed in a historic building that was once the Seminole County Jail, The Old Jailhouse offers a unique dining experience. The restaurant features a delightful mix of Southern-inspired dishes, from fried green tomatoes to shrimp and grits, all served in a cozy and welcoming atmosphere.
Hollerbach's Willow Tree Cafe
205 E 1st St, Sanford, FL 32771
For an authentic taste of Germany, head to Hollerbach's Willow Tree Cafe. This beloved eatery offers traditional German dishes like schnitzels, sausages, and pretzels. Don't forget to pair your meal with one of their many German beers.
Fuel BBQ
220 W 1st St, Sanford, FL 32771
If you're a fan of barbecue, Fuel BBQ is a must-visit. This cozy spot serves up mouthwatering BBQ, from ribs to pulled pork. The laid-back atmosphere and outdoor seating make it a perfect place to enjoy a casual meal.
El Zocalo Mexican Restaurant
128 N Park Ave, Sanford, FL 32771
For authentic Mexican cuisine, El Zocalo is the place to be. This family-owned restaurant serves up classics like enchiladas, tacos, and mouthwatering guacamole. Their outdoor patio is perfect for enjoying your meal in the Florida sunshine.
Shantell's Cafe
503 Sanford Ave, Sanford, FL 32771
Shantell's Cafe is a hidden gem that offers a mix of soul food and Southern comfort dishes. From chicken and waffles to collard greens, the food here is a true delight. The welcoming staff adds to the charm of this local eatery.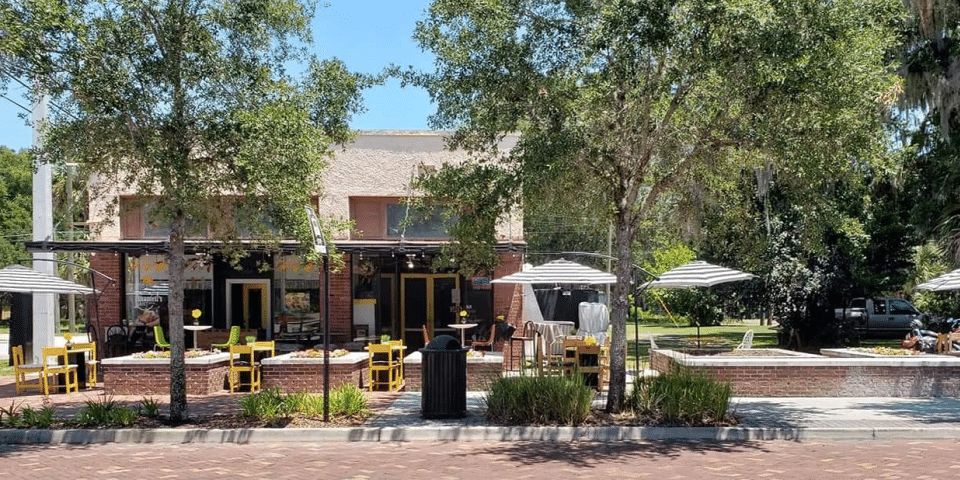 Sushi Pop
310 W Mitchell Hammock Rd, Oviedo, FL 32765
While not in Sanford itself, Sushi Pop is a short drive away and is worth the visit. This modern and stylish restaurant offers creative and delicious sushi rolls, along with other Japanese-inspired dishes. The presentation and taste are both exceptional.
Buster's Bistro
300 S Sanford Ave, Sanford, FL 32771
Buster's Bistro brings a taste of Belgium to Sanford. This European-style pub offers an impressive selection of Belgian beers and hearty dishes like mussels and frites. The cozy atmosphere makes it a great place to unwind.
The District Eatery Tap & Barrel
112 W 2nd St, Sanford, FL 32771
The District Eatery Tap & Barrel is a vibrant gastropub known for its craft beer selection and American comfort food. From burgers to mac 'n' cheese, the menu offers a wide array of options. The outdoor seating area is perfect for enjoying your meal with a view of the city.
Sanford, Florida, is a city that offers not only picturesque views and rich history but also a thriving culinary scene. These restaurants are just a taste of the diverse dining options available in the area. Whether you're in the mood for Southern classics, international flavors, or a taste of local brews, Sanford has something for every food lover. So, explore these culinary delights and make your visit to Sanford even more memorable with a delightful dining experience.
Places to See in Sanford, Florida…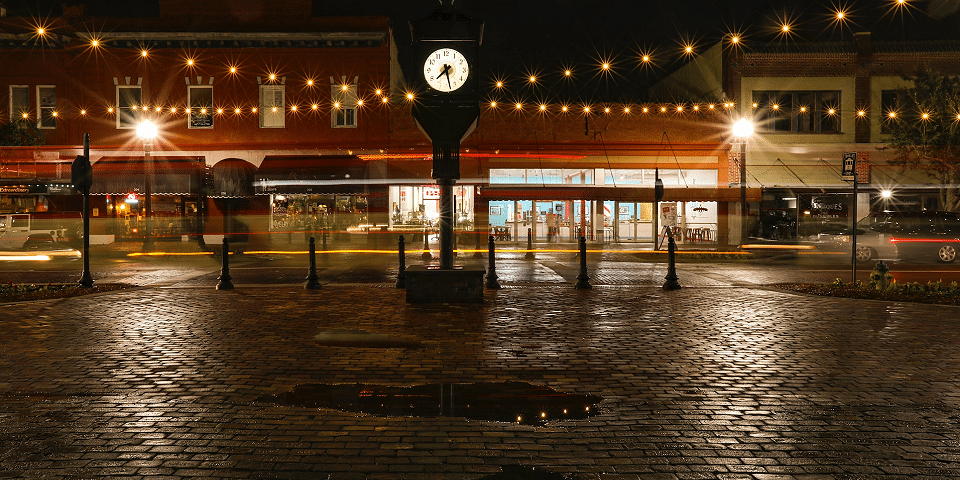 Nestled along the shores of Lake Monroe, Sanford, Florida, is a picturesque city brimming with history, culture, and natural beauty. If you're a visitor seeking to explore the hidden gems of this charming Florida destination, you're in for a treat. Sanford offers a variety of attractions that cater to different interests, from history buffs to nature enthusiasts. Here are 10 must-visit places in Sanford, Florida.
Historic Downtown Sanford
Downtown Sanford
Begin your journey in Historic Downtown Sanford, where you can wander through charming streets lined with historic buildings, unique boutiques, and inviting cafes. It's the perfect place to soak in the city's rich history and vibrant culture.
Central Florida Zoo & Botanical Gardens
3755 NW Hwy 17-92, Sanford, FL 32771
For a day of family-friendly fun and a chance to connect with wildlife, the Central Florida Zoo is a top choice. Explore a wide variety of animals, lush gardens, and educational exhibits. It's an adventure for all ages.
Sanford Riverwalk
Along Lake Monroe
Stroll along the picturesque Sanford Riverwalk, which offers stunning views of Lake Monroe. It's a serene place to enjoy a leisurely walk or have a picnic while taking in the beautiful waterfront scenery.
Fort Mellon Park
E 1st St, Sanford, FL 32771
Fort Mellon Park is a lovely green space located on the shores of Lake Monroe. It's ideal for a day of relaxation, featuring a playground, walking paths, and even a splash pad for kids to cool off on a hot day.
Historic Sanford Memorial Stadium
1201 S Mellonville Ave, Sanford, FL 32771
Sports enthusiasts shouldn't miss a visit to the Historic Sanford Memorial Stadium. This historic baseball stadium hosts games, events, and concerts. Catching a game here can be a great way to enjoy an evening.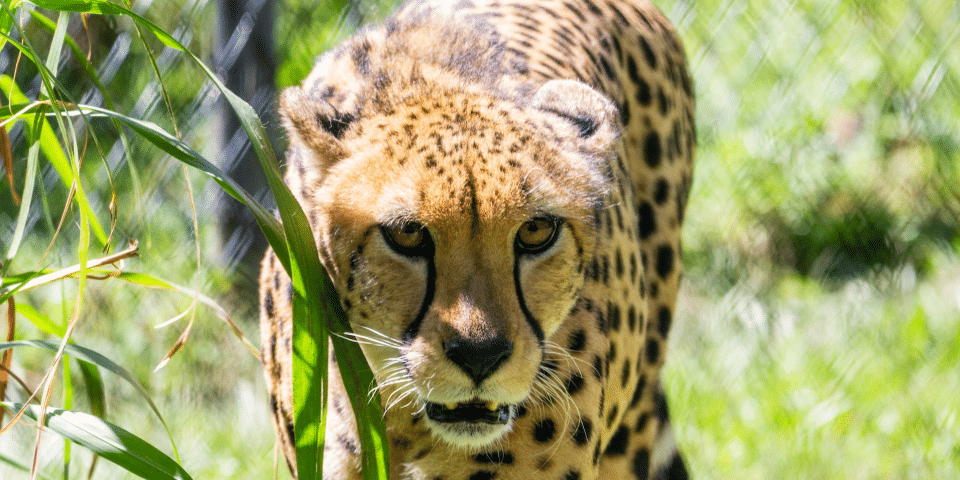 Wayne Densch Performing Arts Center
201 S MagnoliaAve, Sanford, FL 32771
If you're interested in the arts, the Wayne Densch Performing Arts Center is the place to be. This historic theater hosts a variety of events, from live performances to film screenings.
Sanford Museum
520 E 1st St, Sanford, FL 32771
For those curious about Sanford's history and culture, the Sanford Museum is a must-visit. Explore exhibits that provide insights into the city's past and the people who shaped it.
The Wondermade Factory
214 E 1st St, Sanford, FL 32771
Indulge your sweet tooth at The Wondermade Factory, a charming shop known for its artisanal marshmallows and delectable treats. Enjoy a tasty tour or pick up some unique, handcrafted confections.
Seminole Wekiva Trail
Starts at Lake Mary and runs through Sanford
Nature enthusiasts and fitness buffs will appreciate the Seminole Wekiva Trail, a scenic pathway for walking, jogging, and cycling. This multi-use trail connects Sanford to neighboring cities and offers a delightful way to enjoy the outdoors.
Sanford Brewing Company
400 S Sanford Ave, Sanford, FL 32771
Complete your visit to Sanford with a stop at the Sanford Brewing Company. This local brewery offers a range of craft beers, a friendly atmosphere, and often features live music, making it the perfect place to unwind and mingle with locals.
Sanford, Florida, might not be the first name that comes to mind when you think of Florida travel destinations, but it's a city that's rich in culture, history, and natural beauty. Whether you're exploring the historic streets of downtown, connecting with wildlife at the zoo, or enjoying a leisurely stroll along Lake Monroe, Sanford has something for every traveler. So, pack your bags, hit the road, and discover the charms of Sanford, Florida, one of the state's best-kept secrets for a memorable getaway.
Getting Around Sanford, Florida…
Sanford, Florida, offers a delightful blend of historic charm and modern attractions that are best explored by car. Whether you're a first-time visitor or a returning traveler, having your own set of wheels can be a convenient and efficient way to get around this charming city. Here's a quick guide to navigating Sanford, Florida, by car:
Renting a Car: If you're flying into Sanford or the nearby Orlando Sanford International Airport, renting a car is a convenient option. Several rental car agencies operate at the airport, making it easy to pick up your vehicle upon arrival.
Road Network: Sanford is well-connected through a network of roads and highways. Interstate 4 (I-4) is a major artery that runs through the city, connecting it to nearby Orlando and other parts of Florida. State Road 417 (Central Florida GreeneWay) and State Road 46 are also important routes in the area.
Parking: Sanford offers ample parking options, from street parking in the historic downtown area to parking lots near popular attractions. Many hotels and businesses provide on-site parking for guests.
Traffic Considerations: While Sanford generally has manageable traffic, it's essential to consider peak traffic hours, especially during rush times. Planning your journeys to avoid heavy traffic can help you navigate the city efficiently.
Day Trips: Sanford's central location in Florida makes it an excellent starting point for day trips to popular destinations like Orlando's theme parks, the Space Coast, and the natural beauty of Wekiwa Springs State Park.
GPS and Navigation Apps: Using GPS or navigation apps on your smartphone can be incredibly helpful for finding your way around Sanford. They can provide real-time traffic updates and directions to your desired destinations.
Scenic Drives: Sanford and its surroundings offer picturesque landscapes. Consider taking scenic drives along Lake Monroe or exploring nearby state parks to enjoy the natural beauty of the area.
Safety: Always rememberto follow traffic rules, wear your seatbelt, and avoid distractions while driving to ensure a safe and enjoyable experience.
With the freedom of a car, you can make the most of your visit to Sanford, exploring its historic sites, natural beauty, and cultural attractions at your own pace. Whether you're here for a relaxing getaway or to embark on exciting adventures, navigating Sanford, Florida, by car provides you with the flexibility to create your own memorable journey.
---
The I-4 Exit Guide is the Internet's largest and most complete website dedicated to Interstate 4 travelers. Find detailed exit service listings… lodging, camping, food, gas and more for every exit from Tampa to Daytona!
On the road? Why not take us with you. The I-4 Exit Guide is mobile-friendly and totally FREE. No App Required.
Traveling another route? Visit our growing family of exit guides: I-4 Exit Guide, I-5 Exit Guide, I-10 Exit Guide, I-75 Exit Guide, I-80 Exit Guide and I-95 Exit Guide. Detailed exit service listings… discount lodging, camping, food, gas and more for every exit along the way!